About the Filmmakers

Robert Lamothe, director, producer, videographer, and editor of TEACH, Teachers Are Talking, Is the Nation Listening? was inspired to make this documentary because of the conditions he observed and experienced as a public school teacher.
Robert began his teaching career as a primary school classroom teacher in project based, child- centered, first, second, third and kindergarten classes. He is currently a Grade 2 Teacher in the Boston Public Schools. He also worked in the high tech industry for several years in Cambridge and Boston. He brought this experience with him to as a high school inner-city instructional technology teacher. Robert has been teaching for 19 years. He has been working on TEACH, almost totally independently for the past five years motivated by concerns for teachers having their professional and personal dignity taken away by dishonest and unjust accusations from administration, politicians, corporations and media. This is his first feature length documentary.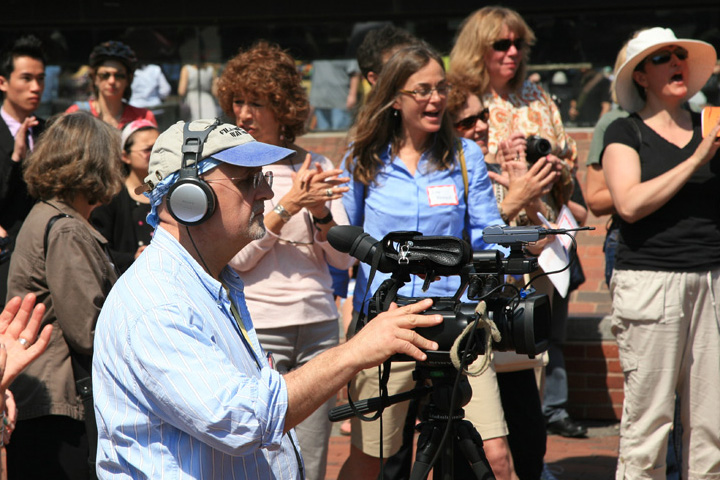 ---
Yvonne Lamothe, a painter and visual art teacher has taught in city schools for 23 years. She received National Board certification in adolescent through young adult visual art in 2000. She has contributed to the making of Teach in many capacities, advising, directing, set design, cinematography, interviewing, photography and writing. The importance of setting the record straight about the real work teachers do and the need for equity and respect for all children in their learning and in their lives has motivated her interest in the development of TEACH. This is her first feature length documentary.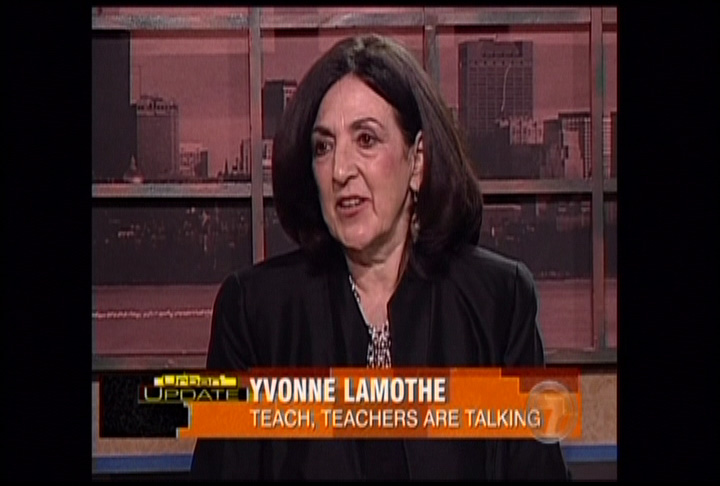 ---
Marc Gurvitch - Producer
Currently based in Boston, he comes to documentary filmaking via a long and twisting road. After completing PhD courses in Economics, he began a career as a nursing assistant in a public psychiatric hospital, and then becoming a cinematically inspired nurse, (Titticut Follies, Nurse Ratchett). After a few too many communication failures with his patients, he became a car salesman, and found to his surprise that his psychiatric skills were useless in selling power to the powerless, but very useful in diagnosing and referring his fellow salesmen. He is currently a clinical instructor in psychiatric nursing. He has been inspired by the documentary films of Julia Reichert and Lorraine Gray.