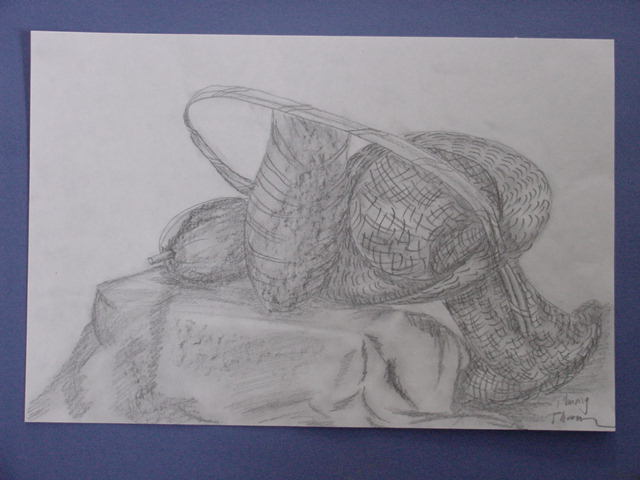 This still life was drawn with pencil by one of the students. You can use pencil as another form of adding value to the painting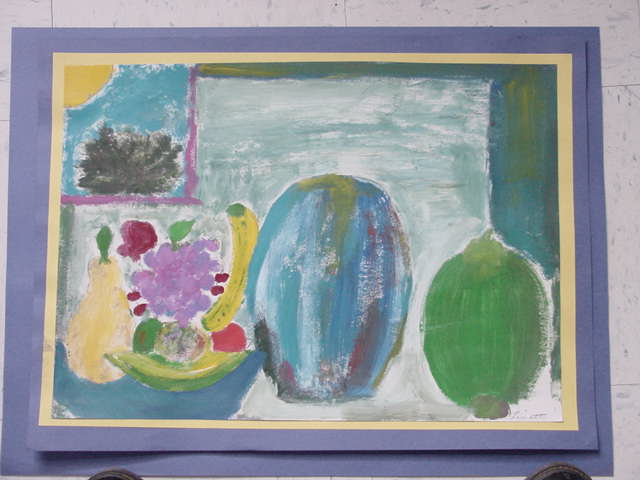 This is another painting done by a student of the picture above. This was done with a form of Perma paint.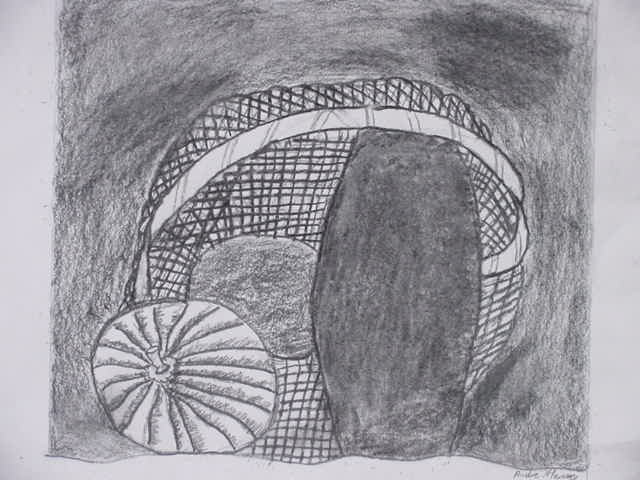 This is a charcoal sketch of still life. This student used charcoal to give it the black & white effect, while adding value to the shadowed areas.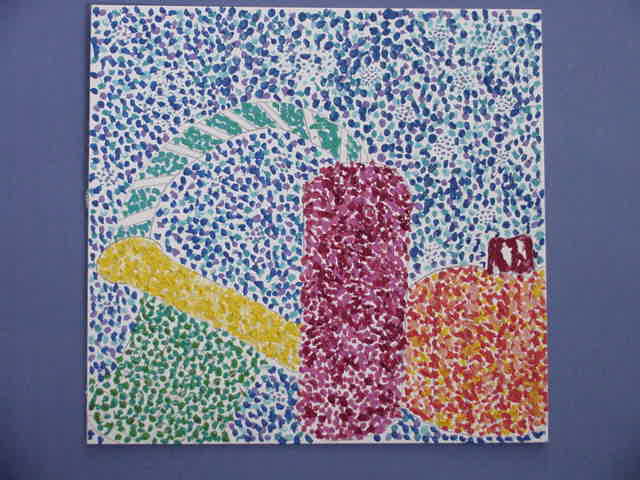 This still life is very intereting. The student used a variety of different pastels to create this wonderful still life.

Note by Ms. Troxell: Above picture done in the Pointillist style.